Upcoming Events
No upcoming events available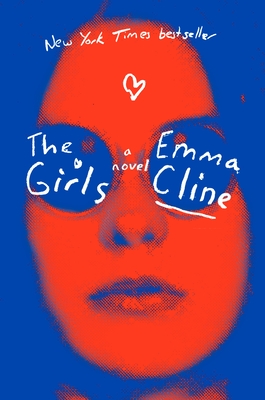 $27.00
Usually Ships in 1-5 Days
Staff Reviews
---
Emma Cline's new book is about as good as debut novels (or novels in general) get. I'm not kidding. I'd be shocked if this book isn't the runaway hit of the summer. It's that good. The writing alone will capture you from the first page, but the impossibly realistic and vivid characters will keep you hooked the whole way through. Evie Boyd comes of age in 1969 California, and her formative experiences are rendered so perfectly that it felt like they were memories from my own life. But when Evie stumbles upon a culty, free-wheelin' group that challenges all of her previous notions of what life is supposed to be, she is changed irreparably. If you liked Claire Vaye Watkins' equally cultish Gold Fame Citrus, definitely pick this one up… and join us.
— From
Donovan Recommends
June 2016 Indie Next List
---
"Evie Boyd is a lonely 14-year-old adjusting to her parents' recent divorce and an emotional break with her childhood best friend. She encounters a wild and enchanting group of girls and is immediately drawn into their world of reckless abandon. Seduced by their thrilling, cult-like family hidden in the California hills, Evie finds herself pulled into events that will lead to unspeakable violence. Cline's captivating prose strips bare the deep desires and vulnerability of teenage Evie as she struggles for acceptance. The Girls is an enthralling and haunting novel that will linger with readers long after the last page."
— Tarah Jennings, Mitzi's Main Street Books, Rapid City, SD
Description
---
THE INSTANT BESTSELLER - An indelible portrait of girls, the women they become, and that moment in life when everything can go horribly wrong
NAMED ONE OF THE BEST BOOKS OF THE YEAR BY
The Washington Post - NPR - The Guardian - Entertainment Weekly - San Francisco Chronicle - Financial Times - Esquire - Newsweek - Vogue - Glamour - People - The Huffington Post - Elle - Harper's Bazaar - Time Out - BookPage - Publishers Weekly - Slate
Northern California, during the violent end of the 1960s. At the start of summer, a lonely and thoughtful teenager, Evie Boyd, sees a group of girls in the park, and is immediately caught by their freedom, their careless dress, their dangerous aura of abandon. Soon, Evie is in thrall to Suzanne, a mesmerizing older girl, and is drawn into the circle of a soon-to-be infamous cult and the man who is its charismatic leader. Hidden in the hills, their sprawling ranch is eerie and run down, but to Evie, it is exotic, thrilling, charged--a place where she feels desperate to be accepted. As she spends more time away from her mother and the rhythms of her daily life, and as her obsession with Suzanne intensifies, Evie does not realize she is coming closer and closer to unthinkable violence.
Finalist for the Los Angeles Times Book Prize - Finalist for the National Book Critics Circle John Leonard Award - Shortlisted for The Center for Fiction First Novel Prize - The New York Times Book Review Editors' Choice - Emma Cline--One of Granta's Best of Young American Novelists
Praise for The Girls
"Emma Cline has an unparalleled eye for the intricacies of girlhood, turning the stuff of myth into something altogether more intimate."--Lena Dunham
"Spellbinding . . . a seductive and arresting coming-of-age story."--The New York Times Book Review
"Extraordinary . . . Debut novels like this are rare, indeed."--The Washington Post
"Hypnotic."--The Wall Street Journal
"Gorgeous."--Los Angeles Times
"Savage."--The Guardian
"Astonishing."--The Boston Globe
"Superbly written."--James Wood, The New Yorker
"Intensely consuming."--Richard Ford
"A spectacular achievement."--Lucy Atkins, The Times
"Thrilling."--Jennifer Egan
"Compelling and startling."--The Economist
"Elegant and nostalgic."--Julie Beck, The Atlantic
"Masterful . . . In the cult dynamic, Cline has seen something universal--emotions, appetites, and regular human needs warped way out of proportion--and in her novel she's converted a quintessentially '60s story into something timeless."--Christian Lorentzen, New York
About the Author
---
Emma Cline was the winner of The Paris Review's Plimpton Prize in 2014. She is from California.
Coverage from NPR