Misery Bear's Guide to Love & Heartbreak (Hardcover)
Upcoming Events
No upcoming events available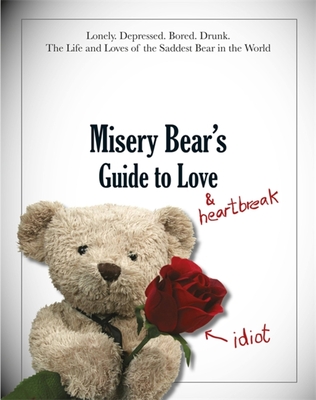 Description
---
Misery Bear is the saddest, loneliest, drunkest bear in the world. Nothing ever goes his way, he hates his life and he's always one swig of whisky away from oblivion.
In Misery Bear's Guide to Love & Heartbreak, the furry critter shares his photos, stories, diary entries, poems, love letters, romantic recipes and doodles... All from the paw of a chronically depressed bear who just wants someone to love.
About the Author
---
Misery Bear is the loneliest, saddest and drunkest bear in the world. He drinks too much, hates his job and cant get a girlfriend. He lives in London and has just two friends, Nat Saunders and Chris Hayward.